Of all the factors that impact rankings in SERPS, social media platforms are becoming one of the most popular and effective means of marketing your business and promoting your brand. With increasing interest from the Search Engines, social media signals such as Facebook likes, retweets and Google+s are becoming recognised as key metrics in ranking a website's position in the search engine results. With the advent of social media as a determining SERPS metric, marketers will necessarily have to reconsider their marketing strategies to include social media in all its inherent characteristic elements. Even though there is a lack of clarity surrounding how it actually impacts SEO results there is a tacit acceptance on the part of the major search engines that social media does affect results as a ranking metric. The one definite is the growing need for marketers to align optimisation with social media efforts to improve website performance. To achieve that alignment there are certain measures you can take to market your business more effectively:
High quality content has always been king in the SEO stakes and continues to be an ever present essential ingredient and website element for optimal performance. This is an industry constant requiring repeated emphasis since setting the content right at the very start provides a solid foundation for SEO success. It is essential to remember that the whole process of optimising a website is to attract online visitors and potential customers to your online business. If your marketing campaigns and strategies work your site will consequently grab more visitors. High quality unique content contributes to improved site visibility and user experience as it answers search queries in a more precise and informative manner. If you provide that essential authentic service to potential customers they will click and buy into your site – products or services. Quality content is also the mainstay of social media marketing. In planning your content, your strategy should extend beyond simply link building and keyword optimisation. Website traffic continues to be driven to a large extent by that same juice – quality over quantity content – the rich content that offers your website visitors a valuable, informative and comprehensive direct response to their search queries. A rule of thumb in this context is always to post high-quality content that serves all purposes in fulfilling user requests.
It is a mammoth achievement to induce your readers and followers to share social media content on social platforms such as Facebook, Pinterest, Twitter, Google+, Linkedin in one simple click. This provides you with an immediate opportunity to become visible to more people.  Your content will potentially reach out to thousands of prospective customers. On a comparative scale, social sharing equates to the historical word-of-mouth marketing which helps create brand awareness in drawing traffic to that brand. Media sharing strategies can now be integrated with quick takeaways which encourage the followers to deliberately share. The whole emphasis has turned from brand awareness concentration to customer considerations and promotion.
Your webpages will attract and retain visitor attention if written content is counterbalanced with an even more popular form of content presentation – images and videos. Modern generations of millennials reared on large screen and TV productions and coloured adverts as well as PC, laptop and smart phone technologies respond much better to the visual medium as opposed to the written word. Harnessing those trends by introducing images and videos into content can only attract more of that age group who are fast becoming mainline consumers.This potential sector of mass  consumers is a fantastic source of traffic and you should tap into it by whatever means necessary. You have to offer them what they find most enjoyable to get the desired outcome. In response to the many social and media challenges taking place around us, marketers need to plan content and marketing strategies that incorporate not only this growing element of SEO but all other relevant elements that converge to create a holistic marketing mix strategy.
Becoming a thought leader in your specialist subject or particular area of knowledge through building a blog following is an influential element in social media SEO, especially if you include authorship metadata. This is the most vital aspect to consider when posting a blog. Placing the author's image alongside their blog is proving to be a determining factor regarding the impact of Google authorship on SEO. It is now an accepted component in Search Engine performance. This is a productive way of slowly building popularity with your blogs and of building your online reputation.
The measures you implement to make social media a more effective ranking metric in SERPS must be systematically monitored and analysed to ascertain the key elements that are most effective in your SEO campaign. It is a continuous loop of fine-tuning those campaigns to determine what works best and what does not so you can focus on the elements that prove more effective as SEO strategies.
Social Media is therefore deployed to enhance site performance in addressing site goals such as improving site awareness, generating leads, driving sales and promoting customer care. Goals can only be achieved through continuous monitoring and analysis of statistical data and proactively acting on those results. If you would like further information on our SEO Dublin services please contact us.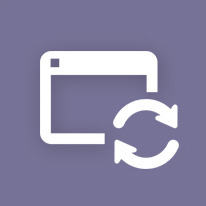 The expected Google Speed Update will affect Mobile Search and SEO
It is confirmed now that Google will use Mobile Page Speed as a ranking signal in their mobile search when the new algorithm is introduced. This development is scheduled to roll out in July 2018 when Google are expected to release a new ranking algorithm dedicated to Mobile Search. The good news would appear to be that only a minority of queries will be impacted by Google's update. In the interim, webmasters have the opportunity to make the necessary webpage adjustments to avoid any penalties that might be imposed for poor page speed and performance. Though it all seems a little vague Google recommends that you use the new 'updated Page Speed report' and tools such as 'Lighthouse' to measure page speed and implement the required page adjustments to improve performance and speed.
According to two of Google's technical experts this 'Speed Update algorithm' will only affect the slowest of pages with the slowest delivery of user experience. The same standard will be applied to all pages and will have a universal application. Both Google's Zhiheng Wang and Doantam Phan insist that a slow page may still achieve a top position in the page rankings if it presents authentic, authoritative relevant content. This adds further confusion unfortunately to webmaster's understanding of Google's intent. However, Gary Ilyes of Google has confirmed that they are rewriting their page speed algorithm for mobile. This may inform some of the confusion surrounding the impending new algorithm and the launch of 'mobile first index' by clearly indicating that page speed will be a major factor in SERPS. There is a question about how Google measures page speed since it has been measured of desktop speed and not mobile, up to now. He has stressed that going forward desktop speed will be less important than mobile page speed. It would appear that Google is going to move their entire search index to mobile-first. The two existing search indexes, mobile and desktop, are going to be combined into one index. The Mobile version of a page will be crawled first by the index which clearly indicates that the mobile version of your site will be the first one crawled – not the desktop.
The key element for publishers will be:
the necessity to have mobile first and foremost

the mobile site cannot be an amended or dumbed down version of your desktop site

ensure that all elements of your website are crawlable on Mobile

ensure that structured data, meta descriptions, tags etc are replicated on mobiles exactly as they are on desktop.
The message to all website publishers is to take steps, before the new algorithm rollout, to ensure your mobile site is equal in all aspects to your desktop version. If it is not then the outcome could be damaging. You need to take care that all the enhanced elements of your site are as crawlable on mobile as they are on desktop. This is all motivated by Google's growing desire to provide increasingly faster rich query results that improve user's search satisfaction.
In the light of emerging markets globally, Google is even more determined to push the envelope with page speed, especially in an environment where connectivity and connection speeds vary greatly. The need for instant delivery of the content the user is looking for, is the motivating factor behind joint PWAs (Progressive Web Apps) and AMP (Accelerated Mobile Pages) technology. Though AMP presents certain weaknesses for publishers, working better for some than for others, the single clear message to webmasters is – optimise your site for instant loading, fast speeds and performance!
TEST YOUR WEBSITES SPEED TODAY BY COMPLETING THE FORM BELOW: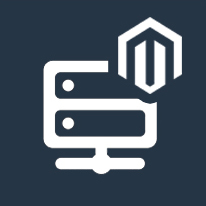 Expert Tips on configuring why your Magento 2 backend and frontend are running slow
If your Magento 2 store is being challenged by operational slow-down then there are certain elements contributing to this problem that need to be addressed and resolved.
The most likely cause of a slow Magento backend is a slow hosting server. To run Magento 2 efficiently, a powerful server is required. A low cost shared monthly plan will not supply the expected performance. The complexity of the Magento ecommerce platform, with its multifarious features, requires resources to run fluently. You can make a simple check to see if your Server CPU usage graphs are reading max all the time. If they are, then this is an indication that your hosting power needs upgraded. Drill and see if any scripts are running in the background, eating up all your available resources. By monitoring the system you will ascertain if this is so and you can redress the problem by getting your hosting provider to perhaps disable some of them.
Should you need a new more efficient hosting plan it pays dividends to troll through servers that are optimised specifically for Magento, thus ensuring complete compatibility with your complex hosting needs. They may be more expensive but they will ultimately do the professional job that your clients are expecting of the system. A top tip from a certified Magento developer is to ensure your hosting deploys the fastest disk technology possible – even if it means paying more per month for the service.
Third party extensions present another area worthwhile monitoring and analysing, to see if they are possibly cause for slowing Magento performance. Some plugins may be at the core of M2 running slower than normal so it is vital to identify and eliminate extensions that slow your store down. By accessing the Magento backend menu and listing all custom extensions – excluding the Magento core extensions – you or your developer can disable the offending plugins one at a time and benchmark the page speed. Once you are aware of the offending modules you can contact the provider and inform them of the problem. You then have the choice of finding alternative extensions or removing the inefficient ones completely.
Another element that can affect operating speed is incorrect Magento configuration. Changes in Magento configuration can present problems for backend performance.The most common configuration mistakes that affect admin speed are:
Keeping internal cache disabled – this might simply be down to an outsourced developer having switched it off while testing and having forgotten to reactivate it.
           This is something that the store owner would not be aware of as a possible cause of slow Magento backend.
Ensuring that your running mode is production: It is the fastest of the three running modes – default, developer and production. Again this could be down to an oversight on the developers behalf when working on the system – they might inadvertently have it in a different running mode which would slow the system down.

Scrutinise JS Bundling feature on Java Script file. See if it is slowing down your site, especially on mobile devices.
Use a full page Caching Application such as 'Varnish' which is supported by Magento 2 native – a special software to serve and cache content. Magento developers claim that it renders sites very fast.
A further slowing factor is running a non-default Magento backend custom admin theme. Magento backend performance is very much dependant on theme files. It is quite a straightforward process to test this element and rectify the issue. Firstly you have to instal a fresh copy of Magento – the same version you already have – then instal all the extensions you have on the original store, excluding those that change the backend theme. Compare the two admin panels and that will inform you as to why the system is operating slow and below expectation.
Make sure to manually update your website's indexes through the admin panel. If this is neglected then it will become  a contributory factor in your Magento site's slow loading.
Also turn compilation on, which means you group  Magento's files into blocks of HTML increasing their accessibility. This can effectively provide you with an improved performance of between 25 and 50 percent, depending on the page requested.
Increasing the memory parameters to a level greater than 128mb will enhance your site speed. A higher memory limit is necessary as Magento is heavy on memory use.
Another important element in promoting site speed and performance applies when you add products or categories that are spread through many different tables. You can enable Magento to harvest the information more quickly by having a single repository from which the information can be quickly retrieved. Technically it is described as " flattening your products and categories".
"Hacking the Core" is a term used to denote the overwriting of Magento Core Files by developers to customise your website. The snag with this is the resulting decline in site speed.
As with any platform site speed is a factor considered by Google when positioning your website on page rankings. If your Magento Website takes ages to load then that is a negative signal to the bots and will reflect your page ranking in the Search Engine Results.
There is a wide range of e-commerce CMS platforms available on the market to prospective online retailers and wholesalers but none qualify for ticking so many boxes as Magento.
As a mid to higher market solution it offers the functionality and scalability that allows an online business to develop, flourish and grow. No other platform can compete on this level or provide an open source solution that combines expertise with complete flexibility. It is ideal for 2nd generation e-commerce sites or for those established sites who want to advance to the next phase of growth. Magento is the only real option for those who have greater ambitions than a small start up store.
It promotes progression and growth in a seamless manner with no downtime or extra expense. While the system may be considered overkill for small businesses it is worth bearing in mind the extensive list of a-line businesses and organisations that deploy Magento to power their e-commerce platform and are happy to put their trust in Magento for creating and implementing their online retail strategies. When businesses such as Olympus Cameras, Paul Smith and Mothercare entrust their e-commerce business to Magento then others choices are informed by those thought processes that have embraced what has become the world's most popular e-commerce platform.
It is widely accepted that open source software is a much more dependable and less risky system than proprietary bespoke systems for a number of obvious reasons:
The source code is not the property of any one organisation or owner

It can be distributed and modified by anyone free of charge
With proprietary systems:
The developer, either as an organisation or an individual owns the source code

A licence is required to use it and such seriously large systems often come with a six figure licence fee – something that in itself is financially prohibitive for many developing online businesses who just cannot afford that outlay.
With Magento Community Edition there are no licence fees or any other fees other than the cost of procuring a certified Magento developer to build the website. Current customers find that this system works efficiently for online businesses turning over millions of pounds.
It is enlightening to enumerate the many benefits of a Magento platform including:
It prevents putting all your eggs in one basket, leaving your options open

It provides a community of global developers who are familiar with the system and can offer support with no problem.

Magento developers, for the most part, can adopt a site created by another Magento agency and run with it comfortably and effectively.

A real plus in its favour is the continual update to software that keeps your website operating at optimal levels of efficiency and optimisation

With customised e-commerce CMS, the developer cannot always be relied on to regularly update their software.This could affect security updates as well as general continual software improvements which could effectively mean lack of response to security threats or functionality and future updates.
As a complete system Magento specifies the requirement for specialised high end hosting and provides their own hosting solution which ensures greater security and optimal operating speeds. Another area where Magento scores highly is integrating with third parties. It offers a large expanse of API enabling seamless and effective third party integration giving it a prominence over other open source systems in integrating with external software. This well recognised feature puts Magento at the top of the integration stakes as the preferred partner and highlights its  capability and versatility in integrating:
Accounting systems

Synchronising stock level data with ERP – Enterprise Resource Planning Software

Harvesting and integrating customer behaviour data with a marketing platform

Order fulfilment

Warehouse management

Shipping

Secure Digital Payment processes

Digital Marketing

CRM
Magento's proven capacity to integrate with a huge array of third party systems using either existing Magento "extensions" or bespoke API integration puts it in a dominant position over any other system currently available. Statistically it supports over 250,000 businesses with its platform, commanding an enormous 20% share of the ECommerce marketplace. Its dominant position is highlighted by the fact that its nearest rival has an 11% share of the market.
Magento continues to increase in popularity and is capturing an ever increasing slice of European and global e-commerce business. With a technology that is likely to be around for a long time it offers security for businesses who require a flexible efficient solution and a stable environment for growth. Its software is undoubtedly satisfying the needs of its users and is globally recognised as the best at what it does. The vast amount of extensions or plugins to enhance the core system ensures that the risks of overburdening the system with extra processing demands on the server is outweighed by the advantages. Intuition and experience will guide developers in their adaptation of the number of extensions that are effective.
The bottom line with Magento is that you and your team can access a massive guild of knowledge when and as you need it to either add features through extensions, for minimal costs, or to automate admin. Your business needs are totally catered for, ensuring your business can operate and grow with Magento without any downtime or the requirement to adopt a new technology. Whether you are a B2B or B2C retail, the solution works across a number of business sectors catering for all the complexities and configurations.
The marketing concept of Blogger Outreach is not new but to the uninitiated or those not directly involved with SEO, it is simply more jargon to add to the already over burgeoning pile of confusing terms surrounding digital marketing and Search Engine Optimisation. Before we begin to discuss how to harness it effectively or to evaluate the advantages of this marketing strategy we will explain what it actually means in everyday language.
Defining Blogger Outreach
Blogger Outreach, in the simplest terms is word-of-mouth marketing.It describes digital marketer's activity in harnessing the marketing power of influencers' demographic in reaching as wide an audience as possible to promote product trust and manipulate consumer purchasing behaviour. When you connect with influencers in your particular business or industry they provide platforms for communicating with your potential customers. The blogger outreach process includes creating authentic credible and inspirational content that bloggers can relate to and promote in an effort to reach out to a wider consumer population that will connect with your brand, products and services. It consequently follows that the bloggers with the greatest authority, impact and outreach are the most influential force in adding value to your product, brand and services by promoting and highlighting them to a qualified global audience.                                               
It makes sense for Businesses to deploy these marketing influencers or ambassadors to get their brand message out there. Bloggers can be compensated either financially or in kind – perhaps through free products or other services – in actual fact you can get influencers to promote your content for free if you approach it in the right way.                                          
Engaging Bloggers
The first thing to consider is how to evaluate the most effective bloggers so you find the thought leaders who rank highly in Social Authority, and whose blog success correlates generally with Domain authority. The latter can be evaluated by entering the blogger's home Page URL into "Open Site Explorer." The greater the Domain Authority the more influence leveraged by the site in Google. On social media networks a good indicator or metric is the number of comments a blog attracts for its post. The real aim is to harness blog links that generate more targeted traffic and this can be  achieved sometimes more effectively through smaller blogs with a fervent following than a more authoritative site with less engagement.
  The second question that springs to mind is how do you access and engage bloggers who have a recognised following as effective brand influencers. The simple answer is to build a relationship with them or in other words – curry favour. You can get onto their radar screen in a number of ways, for example by consistently sharing their content. You can write a short resume on Google + to describe how much you enjoyed their post or answer questions on Social Media where bloggers love to engage. Why not write a complimentary note about the blog and add value to the conversation or alternatively you could send a complimentary Email to generate contact with as many bloggers as are worthwhile. Another attention winning technique would be to inform them of any broken links on their site – you can do this through Chrome Extension ""Check My Links" which is a simple process. You can also win kudos by informing them of page updates required or features not properly functioning. Outreach tactics are varied and many and represent a very good means of warming up relationships. They will of course be decided by your particular goals – the obvious one being to get bloggers to see and share your content.
Recognising thought leaders
 Contrary to common expectation, bloggers with smaller communities are invariably more influential than their celebrity peers. "Technorati", which is a great source of quality blogs, reports that " 54% of consumers believe that the smaller community, the greater the influence". In reality they all (both women and men) exert influence in the marketing stakes. Moz's "Followerwonk" deploys a rather different approach by concentrating on the influencer rather than the blogs. A common thread is the power of the blog that pops up at any time in your Social Media Feeds (Twitter and Facebook). The blogger behind the post can suddenly becomes an overnight celebrity of cult status and you wonder why. You consider their blog from every conceivable angle yet it appears no better than those you have been crafting yourself and you wonder why? Their strategy is as old as Netscape yet it works because it sticks to the time-tested approach. They use blogger outreach to grow and expand their blogs. To find those influential bloggers you simply check out the blog's About Page in the hope that you can retrieve the blogger's email address. If not, some high profile bloggers will use a contact form which might be your only means of communicating with them. If that fails you can use Twitter to ask how you can get in contact with them.
Establishing a Blogger Outreach Target List
You can get influencers to promote your content for free by using the proper tools to leverage profitable research and build a valuable outreach inventory.
There are a number of free tools to help you establish your outreach target list, for example, "Alltop" which provides a selected list of excellent blogs in diverse industries. To access relevant blogs in Alltop you have to enter a keyword into the search field that best describes what your blog is about.You will probably find a list of related topics in the query response and you can hone in the most relevant blogs in the category.  To be a little more structured in your blog outreach you can create a spreadsheet capture list across Social Media pages -Twitter and Facebook – adding Blog, Blogger and Contact columns where you can record relevant information from your searches as you find it. Zemanta have recently supplied a comprehensive guide to accessing contact information for blogger outreach and this is an additional reliable source for your spreadsheet list of blogger contact and blog information. When you think you have found a reliable blogger or influencer you can check out their Twitter account to see if they link to a blog. You can find out their follower count and Social Authority score which will be very useful into the future.
Tools for Sourcing Influential blogs/influencers
There are many resources for finding influential blogs. We will endeavour to explore some of these that can help you differentiate between the useful and less so by categorising them according to specific author, site and topic. Our goal is to find blogs displaying in searches with a lot of authority.
The first tool is "Clear Voice" which enables you to search by Author, Topic or Site. It provides data through an Influencer scoring metric and also gives you authorship statistics displaying likes, shares, comments posts published, sites contributed to and a lot more. This information saves you the time of having to sift through data from many diverse metrics and on different sites by providing all the stats collectively in one place for you to make informed choices about the most influential thought leaders.

Another useful tool is "Buzzsumo" which is a fantastic research resource. It is a brilliant marketing tool in that it provides you with information such as top performing content and influencers for specific topics, domains and other search terms. You can use this data to find out what other influencers shared that topic. The built in features include various filters that filter by type and location. Through a filtering process, this tool gives you the top performing content categorised by the number of social shares, content type and date. This software also exports reports to CSV files which is an additional bonus for users.

"Traackr"excels at expanding and recording your outreach efforts by providing influencer profiles which include all their social networks and blogs with useful contact information. Influencers are ranked on their reach, resonance and relevance which makes Traackr an excellent authoritative blogger identifier tool. In brief, it features relevant niche bloggers, geo-targeting, multilingual filtering choices and network analysis denoting who is associated with key influencers.

"Little Bird", contrary to its pejorative connotation, is in fact a very effective tool for cutting through the white noise and identifying the most relevant influencers who best match your target audience. It is designed to help you find niche communities that relate best to your business goals and objectives. Its expanded reach finds connections between other bloggers and also finds useful content that will interest and enthuse your audience. You are reminded at this juncture just how important it is to help bloggers in whatever way you can before requesting or expecting their input and assistance. This is the two way street that we discussed earlier in the article. It helps to build up a relationship through social media before sending that Email that can make or break the relationship before you are even able to cultivate a meaningful dialogue.

"Follow Up Then" is a piece of software that helps you organise and streamline your outreach campaigns. This goes beyond the purely  communication element and helps you to research, manage and audit your outreach campaigns. It is designed to send you Emails to reschedule reminders and BCC Emails will remind you whilst not letting the recipient know.

"Yesware", whilst being more of a piece of sales software, does double up very well as an outreach tool. Its functions include Email tracking which permits you to see who is opening your Emails, clicking on links and opening attachments. An added bonus is its ability to integrate with Gmail and Outlook as well as its tracking and analytical functionality.

"Nimble", as its name implies, is a flexible CRM tool but with a difference. It has the ability to display all your Emails, social messages from your contacts, activities and contacts in one place for your convenience and appraisal. It has apps which are available from the App Store and Google Pay and like Yesware integrates with Gmail and Outlook. It has built in Task management including the capability of managing deals and your sales funnel. It will also identify key contacts according to relevancy.

"Inkybee" is brilliant for managing each step of an outreach campaign including analytics and updating on campaign progress. With every blog it locates it provides social profiles, engagement, activity, inbound links, social following and SEO metrics from MozScape. It also helps you to find influencers among your Twitter followers with a useful Twitter feature.

"Buzzstream" is a wonderful tool when it comes to sending Emails and managing outreach campaigns. Its many features include: integration with Open Site Explorer, Buzzsumo ( already appraised in our useful tool list), Followerwonk and more. It has a built in CRM and task management functionality and with its Buzzmarker extension provides extra functionality in browsing the web.
In conclusion, you can see the benefits of all of these blogger outreach tools that are readily at your disposal. You can pick and choose what you consider the most effective, from your own particular niche perspective. This will ensure your blogger outreach campaign is successful in acquiring the influencer leverage and authority to promote your products and services to a targeted and qualified online audience. Taking all of our suggestions in the round you can reach out effectively to all those influencers who are best qualified to provide a platform for expanding your marketing outreach and increasing your customer growth.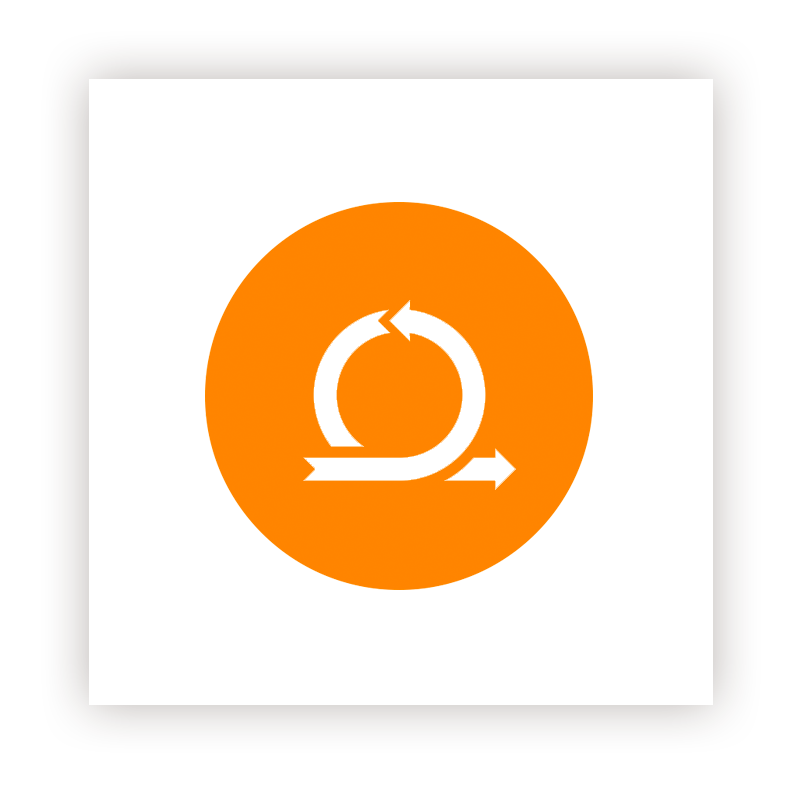 Domain Authority is the term used to describe the SEO Moz website metric that denotes or measures exactly how powerful a domain name is in leveraging top rankings for websites in the Search Engine Results Pages. As a SERPS ranking predictor it will adjudicate a website's authority and value based on a logarithmic score ranging from 1 to 100 with higher scores corresponding to higher rankings. The ranking scale is predicated on a number of variables such as : a website's popularity, Moz Rank, Page Authority, IP Address, and authoritative Backlinks. The "website authority checker" is a very useful tool for checking Domain Authority deploying metrics that measure 1. Moz Domain Authority; 2. Moz Page Authority; 3. External Equity Links; 4. Website age and Specific URL Age and 5. Social Media score ( the total combined count from Google+, Twitter, Facebook and Pinterest).
Formerly, a website was judged, evaluated and calibrated according to its Google pagerank. That has proved to be a flawed system and has been superseded by Domain Authority score as a more trusted and well maintained factor in measuring rank and web page authority on the internet. The most important reality check is recognising that your website's DA represents your competitiveness in relation to other websites' DA ranking score. It is a metric you have to manipulate and hone to your advantage to ensure it adds value to your SEO strategic campaigns and out strips all competitor offerings in delivering top rankings in SERPS.
Domain Authority constitutes over 40 ranking signals including the number of links pointing to the site as well as the number of root domains, that is, the quantity of other sites linking to your site.
Two diagnostic features that deliver important data are MozRank and MozTrust. The former is measured, based on the Link Profile of a Domain which is a calculation predicated on the number of links pointing to a page. It is not only a consideration of quantity but more importantly quality of links that count most – with high quality links scoring heavily in the ratings on a scale of 0-10. The latter also uses links as a measurement, with emphasis on connections to trusted websites on the web. MozTrust basically reflects how near or far your web page is from a trusted "seed" site such as a government site which is highly credible and trustworthy.
Why is it important
With its increasing influence as a ranking factor in SERPS, Domain Authority is an extremely important element in any SEO considerations. For those who have not focused on their Domain Authority score until now, it is time to use some of the Domain Authority checkers that we will outline. Here are some tips to help you achieve a higher DA score and greater Page Authority:
Though not the strongest ranking factor your Domain Name should be kept updated and never be allowed to expire as it is basically your website's flagship. It is advisable to extend it for as long as possible as long-lasting websites signal trust to the Search Engines.

The one factor that will impact your website most is backlinks. Both quantity and quality are very important features in gaining links from quality sites.

Try and secure relevant quality links from diverse sources that are not interconnected.

For the blogger it is essential to ensure that posts are linked to other posts on your blog passing link juice from old posts to the latest one.

Running parallel with creating new links you should ensure that all bad links pointing to your site are removed.

Again quality content is crucial in creating credibility and authority in your niche which may indirectly help your Domain Authority.

On-site SEO is another crucial aspect of enabling bots to effectively crawl your site and index your content. This includes SEO activities such as submitting your sitemap file to Google, creating an effective Meta Title and Description of your Homepage, focusing on Noindex archive pages and proper use of Heading Tags specifically for SEO.

Ensuring your website load time is as fast as possible since Google has made it an official ranking signal.
A good internal link structure can really help in SEO and consequently the domain authority of a site. It is definitely an important factor for bloggers. It is accepted that newer websites with new domains are relying more on rich authoritative content to compensate for domain age. Many still believe that long established domain names harness much greater authority and pagerank influence than younger ones and are therefore an important rank factor. 
Domain Authority is also important from an advertising point of view as advertisers like to check out the metric before reaching out to for paid advertising. Remember that since DA is rated on a 100 point system the score can change after any update. Therefore, the authority score can go down as well as up depending on the status of all the ranking factors or variables. Though they are not absolute metrics, Authority scores are best viewed as comparison figures so you can outclass the competition with greater adherence to Google  algorithmic demands and the implementation of remedial recalibrations and SEO strategies to redress the imbalance.
What is SEO?  – A simple definition 
Onsite SEO is a collective term for all you need to do to make your website search engine friendly. To do this requires ongoing adjustment and tweaking of your website to make it accessible to the crawlers so they understand the content and structure.This software is also known as spiders, robots or bots with Google's web crawler recognised as Googlebot. These search engine spiders are basically software programmes that search engines use to ascertain what is fresh or new on the internet. They visit websites and read their pages and any other information to determine entries for a search engine index.
When you enter a search query or request for specific information in Google and then click on Enter you will see a list of Web results appear that reflect your query description. Website users, including your potential customers, are inclined to click on websites at the very top of this list as they intuitively consider them to be more applicable or pertinent to their search query. The positioning of websites in a rank order on that list automatically indicates how effectively SEO is actually working for them. Those ranking at the top are infinitely more credible as the best source for providing you with the information and service you are seeking online. It is no accident that they appear in a particular order but rather a calculated high powered marketing technique known as SEO or Search Engine Optimisation. That coveted place at the top of the rankings is indicative of successful SEO campaign techniques, strategies and tactics used to increase the amount of visitors to that particular website through organic search. In conclusion, SEO is a technique which assists search engines to locate and rank your website higher than millions of other sites in response to a search query. Consequently, when applied, Search Engine Optimisation enables you to acquire qualified traffic from Google that will lead to resulting sales conversions provided your website is fully fit for purpose and gives the customer a clear navigation experience and  pathway towards the purchase process. Always start by analysing your current position with regards to site metrics. Our SEO Dublin experts are here to offer a free site audit if you think it would help. Check out one of our customers in the Irish Independent.
How SEO actually works
As Matt Cutts from Google explained, " when searching Google you are not really searching the web but Google's index of the Web". Google indexes the web with software programmes called spiders or bots which begin by fetching a few web pages. They then follow the links on these pages and fetch the pages they direct to, duplicating the process until a considerable wedge of the web is indexed. Pages are crawled or scanned for search terms and are indexed in turn. Spiders ask questions as regards what particular pages should be indexed. To assist this procedure Google  collates information about every page on the web then uses an undisclosed recipe called an algorithm to convert all that information into search results. If you are a website owner then search results really matter. Pages with higher rankings certainly lead more people and potential customers to your website. The pivotal factor is ensuring your website possesses all the constituent parts Search Engines require for their recipe. This process is what is commonly known as SEO. The Googlebot indexed page is stored in a massive database from where it can be retrieved at any point. What the spider looks for are particular keywords that clearly define the search queries most appropriate response. That is why the inclusion of Title Tags and Meta Descriptions are so important in convincing the spider to appreciate the relevance of your page and to index it accordingly. Different algorithms give weight to certain factors such as keyword density, content relevancy and authority, trustworthy backlinks, vintage domain name, redirects and white hat strategies in general. What you do not want on your web pages are things that are not viewable by the Googlebot – such as :  images without Alt Tags, Flash Movies, JavaScript, frames, password-protected pages and directories. Remember that the worst scenario is your web pages going totally unnoticed by the Googlebot as if they do not exist. It is essential to avoid any elements that render the page unviewable for them.  To deliver search results Search Engines have to perform a number of actions. They include, in chronological order, – crawling, indexing, processing, calculating relevancy and retrieving.
The greatest influential factor in successful website marketing is unquestionably "content." This has been highlighted in successive Google algorithms which have specified the overarching need for relevant, creative and authoritative content. Rich content is rewarded by the crawlers. Conversely, thin content can be penalised as can plagiarism and duplication. The claim that content is king remains a very potent factor in all SEO considerations.

The benefits of SEO
There are many benefits to SEO but the overarching goal is to drive increased qualified web traffic to your website which can then be converted to successful optimal sales outcomes. There are a number of key advantages to SEO which we will enumerate and define:
Organic listings are essentially free. It is low cost in comparison to Adwords and PPC. Once achieving a top position in the rankings it is easier to maintain it with a little effort and even if your positioning drops at any time it will not drop to nothing when your SEO stops.

Improves site usability. SEO has the added bonus of rendering your site better navigable for users. By manipulating site architecture and links to make pages within the website easier to access and navigate, it not only makes it easier for spiders to crawl your site but also provides a more intuitive way for users to search and find information on your website.

By using analytics and reporting tools to provide you with relevant data that you can use to redress deficiencies in the system or marketing strategy, you will see an increase in traffic. It will gradually improve over the optimisation period and with tracking traffic through relevant tools you can calculate necessary amendments along the way to optimise site traffic and increase sales.

By implementing SEO and achieving top rankings in the SERPS you can gain valuable brand name credibility to build your reputation as a reputable company. That is more influential than using ads extensively which can be very annoying to web users, many of whom have ad blockers installed on their browsers. Google is trusted by people so a first listing with them in SERPs brings a lot of credibility and brand building capability.

Based on analytical metrics 4% of clicks from SEO convert into a sale while only 2% of every 1000 visitors from paid ads result in an actual sale. This indicates clearly that SEO gives you a better return on investment. Google searches draw in people who searched for the tag in your website. SEO is therefore a cost effective marketing strategy which targets users who are actively looking for your goods and services online.

High Ranking web pages undoubtedly attract greater social media exposure. There is a bilateral relationship with SEO and Social Media with each benefitting the other. High exposure to Social Media definitely boosts SEO and in turn SEO creates more social media visibility. Searches are more inclined to like or tweet a page holding first position in the search engine results as opposed to a page further down the rankings.

Your competitors who have recognised the benefits of SEO will gain a march on you if you fail to appreciate the benefits of an active, managed SEO strategy and campaign. You need to use a reputable SEO company to strategise your SEO marketing techniques and campaign and to implement them in an informed and positive way to improve your listings in Google Rankings and stay ahead of the competition. This needs to be done on a regular ongoing basis as Google algorithms are updated and changed as a daily routine. This is why you need a dedicated team of SEO specialists to achieve and maintain the highest Google ranking possible for your website. Remember, your online presence  is effectively your digital sales tool or virtual shop window and as such  requires the most prominent position in SERPS to make it clearly visible to all potential customers.

SEO can transform your company into a position where you need to expand to service the growing number of customers it brings to your website on a daily basis.It is a really great investment for your company and may be exactly what you need to take it to the next level.

With over 300 million websites on the web, SEO is what will make you stand out from the rest by boosting online visitors and resulting in increased sales.

Securing that top position with first clicks on the most relevant keyword is worth the investment in an SEO campaign. Customers who know exactly what they want will always go for that top listed site accessed with a single click on the most effective keyword that delivers exactly what they are looking for. Once achieving that coveted top position in Google's SERPS your website will carry credibility and create confidence as the best online store for customer requirements.

You will be able to access customer data that will allow you to make more informed decisions in implementing better ways of influencing online visitor behaviour.

SEO results are permanent – the opposite to advertisements. The beneficial effects continue even if you stop paying for them. Once the number one position in SE rankings is achieved it is much easier to maintain it.

Free SEO reports from reputable SEO companies will permit you to assess, through standards of measurement, the efficiency, performance, progress and quality of your website and its marketing strategies. From that analysis you can chart the future direction of your SEO campaigns as well as manage site issues so it becomes a more effective and productive sales tool and sales magnet.
Whilst the benefits mentioned are not inexhaustible they do cover many of the major advantages of SEO.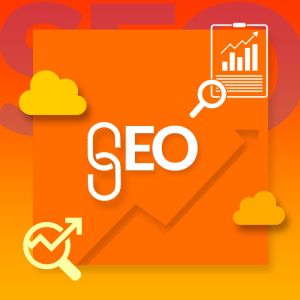 What are SEO Site metrics
Site Metrics are a set of data or measurements provided by Google Analytic Tools that study the impact of a Website on its users and allow SEO gurus to create more effective and strategic digital marketing campaigns through for example – keyword focus –  with a view to impacting traffic building and increasing online sales.
Site Metrics and KPIs (Key Performance Indicators) are values deployed by marketeers to achieve a performance measurement of their desktop or mobile website for organic search results. The underlying premise of measuring SEO success is that it should demonstrate how connected SEO outcomes are to business objectives. Performance measurement can be ascertained through the use of a suite of free Web Analytic Tools such as the Google Analytics Traffic Tracking Tool which is one of the best and most powerful tools for tracking your website visitors. In tracking visitor behaviour you can follow their online journey on your site and deduce what elements of your site, technical or otherwise, may be hindering their progress towards a sales conversion.Some elements may require tweaking to create the right online environment for successful customer outcomes. Site metrics permit you to measure how well your site is performing as an effective digital sales tool. They correspondingly provide the necessary data for you to recalibrate and change any aspect of all its working parts to effect better processes and outcomes so your business objectives can be achieved. There are many other web analytic or data collection tools designed to provide data on different aspects of your website's performance. One of the most pertinent metrics you can track is the Conversion Rate which indicates the percentage of people who achieved a target on your site. Targets or goals include actions such as making a purchase, filling out a contact form or viewing a particular page on your site.  Collectively they provide a plethora of data that can give you the essential information to make positive website performance corrections or calibrations in terms of SEO and organic traffic flow, visitor engagement and conversion.


Building Website Metrics
It is inspiring to have a wealth of Website Metrics at your disposal but the ultimate gain is in knowing which particular ones are relative to your website's performance and how to use them to effect positive outcomes and meet your business goals. That is what truly dictates the benefits of the data they provide. Google attaches much kudos to metrics like domain authority, trust flow and citation flow as ranking factors. It is now easier, since software has been developed to analyse links, for Google to produce measurements from the data flow so it can be applied to influence pagerank in Google Search rankings.
Citation Flow describes how popular a link is in a site but does not necessarily equate popularity with quality. If the links are of inferior quality which can skew the Trust Flow then you will have problems. Generally, if a link pointing to your website is authoritative and qualitative your trust flow will usually increase but if you have for example links from porn sites with a high Citation Flow  but a low Trust flow then it will have a negative impact on your Trust Flow.
The latter indicates how trustworthy a site is by assessing its quality. Your site's trustworthiness and quality is dictated by the relevance, quality and trustworthiness of links pointing to it. It is more difficult to build a good Trust Flow than Citation Flow as irrelevant backlinks and directories can invasively point to your website even though you may be developing a qualitative linking strategy. It appears that there is a direct link between organic traffic and Trust Flow and Google is currently rewarding good quality backlinks with higher ranking. Scientifically it seems that the perfect ratio of CF to TF is 1 and the average trust to citation should be 0.50. High ratios will be given to authoritative sites and if the CF is much higher than the TF it is obvious that the website is hosting a lot of low quality links.
Domain Authority is a search engine ranking score that forecasts how a website will rank potentially in Google's Search Engine Result Pages. Higher scores on the scale of 1 to 100 suggests the website's ability to rank higher in the SERPS. It is easier to grow your score on the 100 point logarithmic scale, decided by your website's popularity, from 20 to 30 than 70 to 80. Sites at the top end of the scale invariably enjoy large numbers of high-quality external links. Fewer inbound links will deliver a lower DA score and new websites will start with the basic DA score of 1. It is wise to treat this score as a comparative metric rather than a fixed one and realise that there are many other metrics contributing towards higher ranking positions in SERPS.
Other site metrics include crawl analysis, Indexable pages, Page Authority, No-Index Pages, Load Time, HTML quality, Title Tags, Meta Descriptions, Pages with Tag and Duplication issues, 4x Errors, Site Traffic, Exit Pages, Bounce Rate and search keywords or phrases.

What content is needed for onsite SEO
SEO content is any information that exists on the web and that can be consumed by internet users. If you combine the two concepts of Search Engine Optimisation and Content you arrive at the business goal of SEO content being created to attract search engine traffic. SEO content can include Product Pages which are the core of E Commerce retail or wholesale sites, as they must impress and engage the customer as well as satisfy the search bots in their crawling and indexing process. Blogs can provide a consistent stream of SEO content for your website whilst building authority and attracting links. Another important content factor is Articles which inform through news, interviews or feature write-ups. Lists, which are basically articles written in a list format, describing for example ten ways to lower your cholesterol, are easily scanned by the spiders and appear user friendly in social media feeds and search results. Guides are a good SEO generator as long as they view on a single page. Videos are an ever increasing popular form of information dissemination and since they are outnumbered by text pages they can compete better than an article and rank on page one for a competitive keyword. Customers react much more positively to a video illustrating some aspect of your business or products than on page text. You can even optimise your videos with infographics and slideshows provided you create Alt tags for your images or illustrations so the crawlers can read the content in an acceptable and accessible format. Search Traffic can be captured  with Glossaries and Directories as they are useful sources of information to support a particular theme or subject matter. The possibilities for SEO content are practically limitless and content types are invariably determined by your website goals. In creating content you also have to be aware of your audience and in the great scheme of things you have to be prepared to continually analyse, assess and reassess to use SEO content to its optimal advantage. Successful content strategies can be repeated whilst older less effective content can be changed and updated to provide better page rankings, improved traffic flow and increased conversions. Creating content is a skilled operation and requires a set of parameters and advice from experienced successful SEO marketers and gurus. The CEO of Moz qualifies as one of those SEO gurus and his words are pearls of wisdom that can set you on the right path to content creation.
According to Rand Fishkin the co-founder of Moz " many factors directly and indirectly impact SEO. To be as successful as possible, you'll need to find some way to influence them."   One of those important factors is content and if you are "au fait" with the latest Google algorithms and updates you will accept that "content is still king" in spite of mistaken claims to the contrary by some dubious commentators.  It is unquestionably a great influencer in onsite SEO techniques and strategies. Content creation is moving forward with certain criteria governing its effectiveness in terms of Google algorithmic requirements and its ability to help achieve higher rankings in the Google Search Engine results pages. There are a number of criteria that content must adhere to in order to influence the crawlers sufficiently to achieve top status in Google rankings. Content influencers include the following criteria:
Uniqueness: there must be no other content of its kind on the web.

A propos: to the purpose – you need to have content that answers the query very precisely and gives the searcher exactly what they are looking for.

Quality Response: The information elicited must be on the button by immediately solving the user query.

Offers unique value: The search provides a valuable result that is unequalled in validity and quality by any other search on the web.

Unparallelled user experience: searching online should be a seamless, pleasurable and fruitful experience. – This all adds up to the necessity for a responsive design.
This is the minimum content criteria requirement that you should adhere to in creating effective onsite SEO. These pointers provide a sound basic framework, springboard and paradigm for effective content writing that can positively impact search rankings.

What are SEO Meta Details
Meta details include on page elements that are vital for search crawlers to read and index  information relevant to a web page's content. You must remember that bots do not read human language but rather computer language. Understanding this basic premise is key to realising that the meta title and meta descriptions which we write to describe our online products are only readable in HTML to the Googlebot.
Meta Tags are short pieces of information or text that describe a page's content. They help inform search engines what a web page is about. Meta Tags do not appear on the pages themselves but only in the page's code and their value in SEO terms is bound up with the search engines reading them in order to match up keywords with related visible content.  
Another element that is connected to the bot's reading of meta tags is meta description.
It is a 160 character shred of information, a HTML tag, that summarises the content of a page. It does not provide any direct ranking advantage as Google do not use it in their ranking algorithm but it does provide a click through rate which is a means of assessing if you are a worthy result. Optimising meta descriptions and securing more clicks on your page can improve your ranking indirectly. Writing effective meta descriptions is essential. They should include calls to action, structured content, for example, the price could trigger a click; the search keyword should reflect text in the meta description and the element of uniqueness is paramount to the exclusion of any duplication of meta descriptions.
Title Tag is the text that is visible at the top of your browser and it is seen by the search engines as the title of your page. It is required in every HTML document as a definition of the document in the browser toolbar and is vital to SEO and user experience. Though they bear no weight in terms of  ranking criteria, title tags still possess great value for on-page  search engine optimisation.
Meta Page Titles are one of the most important on-page ranking criteria and must be treated accordingly. This aspect of meta details is very cogent in SEO terms as your page title tags appear in Search Engine Result Pages (SERPS). It is essential to observe advice from Google when writing Title Tags and Meta Descriptions. Though the advice is not prescriptive you ignore it at your peril as it is designed to help you structure your titles and  meta descriptions whilst observing keyword frequency limitations. Relevant on-page meta details will win you better rankings in general and will generate increased traffic to your website.
The prime factor in implementing online sales is commissioning an online platform that will attract, engage and trigger sales conversions. That is the aspiration. However platform fulfilment is merely the first step to achieving those online goals of optimum sales. There are many aspects and deliverables that contribute to a business appropriate ecommerce website. Developing the platform from scratch enables Webmasters and SEOs to construct a site that is customised and fully fit for purpose with all the deliverables fully integrated.
In building any business, including the bricks and mortar model, you usually need to do two things – inform people about it and ensure that your sales team are completely skilled up in selling the products. When Companies decide to expand their market reach with the help of an ecommerce site, providing its customers with the options of quickly and intuitively choosing, filtering and paying for products in a secure environment, their expectations of immediate success are usually high. Unfortunately early results can be disappointing especially if the site performance is below par. E Commerce is not necessarily a silver bullet for fulfilling the hopes and aspirations of ecommerce entrepreneurs. There are many reasons for slow response – the front runner usually being poor UX design which users find a real turn off. If they cannot find what they want in as few clicks as possible they will understandably go elsewhere to make that purchase. Once the consumer has left the site a sale is lost with little chance of re-targeting. Therein lies a major stumbling block to progress and growth. Your application must have an intuitive UX design, including easy navigation, for potential customers to stay long enough to click through and fulfil a purchase. Data analysis of customer habits suggests that on average they only have success with their purchases 56% of the time. That percentage could increase with improved usability by a whopping 79%.
If the platform is not properly designed and constructed around a clear set of objectives in the first instance then it is unlikely to meet customer expectations. Consumer search and fulfilment requirements demand instant precise and relevant information from their search query, an intuitive shopping experience and a fast secure pathway to order fulfilment, shipping and payment – all in lightning fast download times.  Anything less and your ecommerce platform is designed to fail.
With a capable platform in place you can then fine tune it to improve its performance, to attract and retain potential customers and to increase online sales. Do remember however that your product must also measure up to customer expectations. Without that all important element of any successful online business your ecommerce platform will certainly be no silver bullet in flogging a dead horse.
With a professional compliant and secure platform in place you can certainly take measures to improve its selling capability.
E Commerce performance and success can be improved with 6 steps:
 Do not overload the network unnecessarily
Network overload is the next greatest problem after information overload and requires managing. Social networks seem to remain walled gardens with open source solutions not offering any real integration across social networks. A community dashboard would be really handy across all the social networks but is unavailable at present. Some social bookmarking websites such as "delicious" create more relevance through a straightforward tag. If your network speeds are slow it affects the Development Operations and Business Teams as much as the network engineering side. It is imperative to know what exactly is slowing the system so corrective action can be taken. There are ten elements that could possibly be contributing to the problem of network overload. When addressed you can avert network congestion in future :
An over abundance of hosts in the network structure.

Too many simultaneous requests on the network such as on Black Friday leading to overload.

Congestion through low bandwidth, for example when Netflix is taking up 40% of the internet or during optimal TV streaming hours.

Hub connection point is a location for congestion – A suggestion is to consider how best to integrate the hub into the internet to avoid this issue..

Multicasting is simultaneous transmission of two packages causing collision and network congestion. Too many computers communicating at the same time can be a prime cause of network overload. It may be worth taking a look at " Anycast" as a possible solution.

Hardware such as switches, routers, servers and Internet exchanges may need updated if they are causing a funnel or bottleneck in the system for data transmission.

Poor configuration management where a network is not maintained or an engineer introduces a virus into the system when working on repetitive scripts.

Foreign devices on your network. A rogue adapter or hacker accesses the network through an entry point or error. Unwanted devices can slow down the network unexpectedly.

Border Gateway Protocol which sends information, directs traffic by the shortest logical route irrespective of how much traffic is currently travelling on that pathway. Network overload in this instance creates slower internet speeds.

ISPs can dictate just how fast they send traffic over its networks and can be a cause of artificial congestion again slowing down the internet.
2   Curtail the number of HTTP errors internally
There are many situations that could cause a server to answer a request with an error code. If you know the 5x three digit codes you will have some idea from a system administrator perspective. The first digit will immediately identify the class of a status code for example: 1 = informational, 2= Success, 3=Redirection,4= Client Error, 5= Server Error and point administrators in the right direction when errors are flagged up. A more thorough analysis is necessary to pinpoint the actual cause and to correct it. Always start by checking that your servers are healthy and save yourself time in finding error causes, as this is generally where faults occur.
3    Improve backend performance 
Improve site speeds with more and faster servers. Also evaluate how your site loads –  its content, such as photos, text, and prices. A customisable dashboard will give you an overview of various aspects of your website such as: out of stock items, information requests, sales figures and ecommerce performance metrics. With administrative management you can give team members administrative control and restrict the areas they can view or edit. You should have meta data control enabling optimising for certain keywords in the Search Engines. The back end should also allow you to upload a robots.txt  to control site page crawling and indexing for SERPs and a sitemap to ensure all the relevant pages are being indexed for Search Engine page ranking. Tracking Code on each page will compress timelines avoiding the need to deploy a web developer each time work is required. Your store management software should allow editing of categories and sub-categories as well as product colours, sizes and descriptions. Order management is essential to enable tracking and status of sales, shipping orders and customer information.  You can use a profiler tool to analyse how a system is working and identify the congestion bottlenecks so corrective action can be initiated immediately with little down time.
4    Understand your customers
This can be achieved through mapping customer onsite behaviour so you can better meet the needs of both men and women on their purchase journey. Adequate quality product information is a must for the online shopper today who wants to be fully informed before making that all important decision to purchase. Since shoppers are browsing on many different devices and across channels, the majority moving from mobile to desk-top to finish the transaction, it is imperative to adapt a multi screen approach to accommodate these online customer behavioural patterns. Make sure you have an ecommerce hosting plan that performs to optimal standards with websites ranging from small enterprises to large corporate retail and wholesale platforms. Customers now want to literally buy in one click so you have to ensure your site can respond to that demand or risk losing business into the future.
5     Make sure your ecommerce is scalable
Having a scalable ecommerce database your ecommerce website can evolve and grow to meet increasing business demand to expand. Its database will affect its scalability directly so it is essential that the database accommodates relationships expansion without IT intervention to make it happen. Scalability could be improved with a cloud based database as it grows exponentially along with the business. You have to be aware of the maximum load your database can handle based on your system so look at locking and input/output speed. Enabling indexing and intelligent caching  can also help increase scalability especially in handling very frequent transactions. The lesson is – at site construction stage, implement a database that is fit for purpose going forward.
6     Use conversion metrics to analyse and understand sales results through the conversion rate.
Based on this data you can make better informed decisions on content marketing strategies and SEO campaigns to optimise performance and harness sales conversions into the future.
The bottom line is get to know the workings of your ecommerce website so you understand the basic principles behind its development and have some appreciation of requirements for its success from both a digital and business perspective. You will then appreciate that it is a sales tool requiring tweaking, from time to time, to get the most out of it.
If you have any questions or would like to have a chat with our Magento Dublin experts then please get in touch.